NEW YORK, Aug. 10, 2022 (GLOBE NEWSWIRE) — Atomic Entertainment, the educational creators behind programs like Brain Games and Netflix's Brainchild, today announced the launch of a new Smartycamps series – SPACE CAMP NOW! Space Camp Now is an interactive online video learning adventure for elementary school students, specially designed to get kids excited about learning all about science while sparking interest in space and space-related topics. increase.
In three 60-minute interactive episodes, kids will travel the solar system, explore the night sky, and 'camp' on Mars. Families can visit SpaceCampNow.com to give kids a space camp adventure. All you need to "go space camp" is an internet-connected device. For one introductory price, kids can travel to space, play games, take quizzes, and enjoy interactive activities from the comfort of their own home.
Space Camp Now! A participatory educational experience that simplifies complex ideas and makes them accessible and understandable to young learners. The series features immersive stories designed to tap into children's inherent curiosity, allowing them to learn in an engaging environment instead of the standard classroom.
Children's curiosity about science is waning as elementary school students still suffer from the pandemic's loss of education and the proliferation of endless entertainment options. While the decline in interest levels among preschool and elementary school students is well established, research from Carnegie Mellon University suggests innovative ways to make education accessible, engaging, and enjoyable. can be reversed with .
Dynamic courses such as SPACE CAMP NOW! It plays a key role in developing children's interest in the science and technology needed to create a more promising world. Space Camp Now! This is the first in a new series of Smartycamp projects.
"With SPACE CAMP NOW!, Atomic Entertainment continues its mission to get everyone excited about science. It ignites our natural curiosity."
Space Camp Now! His introductory price for the three-part video series, which includes episodes "Exploring the Solar System," "Discovering the Night Sky," and "Camping on Mars," starts at $9.95.
about
Atomic Entertainment is the creator of the National Geographic Channel's #1 hit and Emmy-nominated series BRAIN GAMES. His Netflix series BRAINCHILD is a hit with families worldwide and the podcast WHO SMARTED? (featuring episodes Monday, Wednesday and Friday) is his one of the world's top educational series for kids. Their work has been featured and praised by The New York Times, The Wall Street Journal, The Today Show, Wired Magazine, and was named by Common Sense Media as his top family-friendly picks. Atomic Entertainment is led by longtime friends and collaborators Adam "Tex" Davis and Jerry Kolber.
contact
Real name: Salome Muriel
Phone: 1-646-480-0356
Email: [email protected]
Related image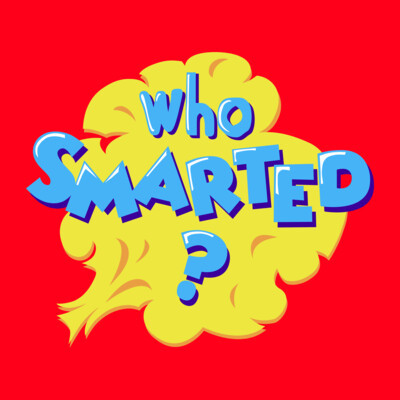 Image 1: Who Smarted logo
who is smart logo
This content was published through Newswire.com's press release distribution service.