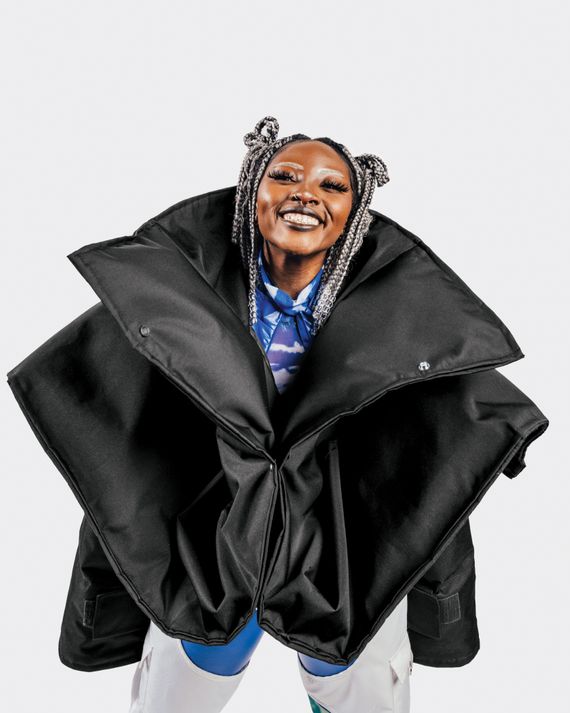 Photo: DeSean McClinton-Holland
Gloria Gra (pictured above)
student, flatbush
What do you do outside of school?
i am a stylist I've been calling it that since October. Basically, last summer was my Toxic Party Girl phase. I made this rapper friend and we were sitting at her house. And I was like, 'You literally have a white-furred Demonia in your closet. I put together an outfit for her. Then Governors got a message from someone asking if she could style it for the ball. Then I got a message from someone else. I ok bet!
Where did you prepare today?
Because at the daycare bathroom where my mom works, near Essex Crossing, they have these huge bathrooms. Her colleague was like, "Where are you going?" I was like, "Oh, I'm a stylist. I've been invited to a fashion show." I know he probably was, what is she doing Well, I was feeling myself listening to flickering hyper pop.