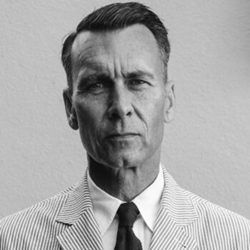 Los Angeles (PRWEB)
August 29, 2022
DPP Real Estate (DPP), a luxury real estate brokerage firm, is a select member of the Leading Real Estate Companies of the World Network and a highly respected local real estate agent. We are thrilled to announce that Peter Kinnaird will be joining us at our new Silver Lake location. It is scheduled to open within the next few months.
Kinnaird brings 16 years of experience in Los Angeles real estate to the firm. He serves the entire Los Angeles subway, but Larchmont, where he lives with his wife and son, also has a deep understanding of the Village. He owns and manages multiple rental properties, including Silver Lake, Echo Park, Loz Feliz, and Hollywood.
"Peter really has the DNA of DPP. He is a very smart, articulate, honorable and extraordinarily successful agent in Los Angeles who acts with the highest level of professionalism and competence. ."
During his career, Kinnaird has worked with both boutique and franchise brokerage firms including Coldwell Banker, Teles Properties and most recently Compass. Like many during his pandemic, Kinnaird took a good look at his life and career and found himself wanting more connections with his clients and colleagues.
"One of the things I enjoy most about real estate is the people, and the industry seemed to grow cool and technical," said Kinnaird. "I have always loved architecture and mid-century design and have had many people at DPP for a long time. It's a perfect fit and we're very excited about our new office in Silverlake."
Occupying a prime location on the corner of Hyperion Avenue and Sunset Boulevard, DPP's newest location will serve as a hub for the company's agents to meet, strategize and collaborate. "We have a great reputation and a great track record representing incredible designs across Silverlake, which puts us right in the middle of this amazing community," said Penner. "We are in the process of building out the space and will be opening as soon as possible."
About DPP Real Estate
Founded in 2005 by Mike Deasy and George Penner, DPP Real Estate (DPP) is one of the largest privately owned brokerage firms in Southern California, with offices throughout the Los Angeles market and annual sales of Over $1.5 billion. With over 300 agents, DPP has represented thousands of clients and billions of dollars in real estate transactions. The company is internationally recognized for its creative vision, dynamic business model and unmatched customer service. For more information, please visit http://www.dppre.com.
Share articles on social media or email: