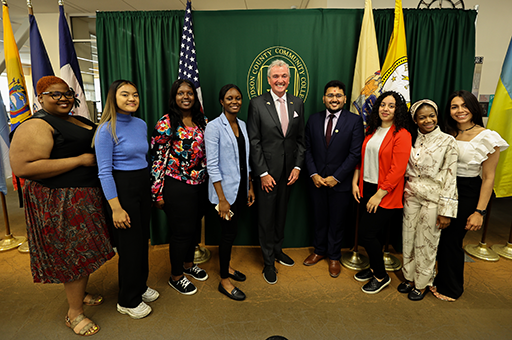 Gov. Murphy, New Jersey Chief Executive Council and Social Finance Launch New Jersey Pay Forward Program
Gov. Phil Murphy, the New Jersey CEO Council and Social Finance announced the launch of the New Jersey Pay It Forward Program. This is a new and innovative workforce development program that furthers the Governor's ongoing commitment to ensuring that residents receive quality post-secondary education and obtain training to improve their competencies. Careers outlined in the New Jersey Higher Education State Plan and Jobs NJ. The nation's first Pay It Forward program will help build a robust and talented workforce while supporting the state's economic growth. Participants in the program can access interest-free, fee-free loans with no upfront costs, as well as a no-repayment cost of living subsidy and wraparound support, making high-paying career-track jobs affordable in the healthcare industry. can be prepared at a reasonable price. , information technology (IT), and clean energy sectors.
"With today's launch of Pay It Forward, New Jersey models this innovative approach that helps residents get jobs that sustain families and pays for success up front by supporting future cohorts of students. It's the first state in the nation to do so." Governor Murphy said. "This initiative is another way my administration is working to get more of our people into quality education and training, leading to better-paying jobs and successful careers. Not only will it give them the opportunity to create a better life for themselves and their families, but it will also help meet the needs of their employers and drive economic development across the state."
"I share the excitement of the governor and council members about the launch of the Pay Forward program." Charles Rowley, Chairman and CEO of Prudential Financial and co-chair of the NJ CEO Council, said: "We believe this program will help underresourced New Jerseyans develop valuable skills, access new job opportunities, and achieve financial security for their families that they may have thought was unattainable. doing."
"On behalf of Verizon, I am proud to support this cutting-edge education funding program." Hans Vestberg, Chairman and CEO of Verizon and co-chair of the NJ CEO Council, said: "This will enable more people to participate in a future driven by mobility, broadband and cloud computing – the critical infrastructure that drives New Jersey's economy. , good for Verizon and good for the country."
"We are pleased to partner with the State of New Jersey and the CEO Council to launch the first public-private partnership of its kind that will unite the state's economic and workforce development priorities.Tracy Palandjian, CEO and co-founder of Social Finance, a non-profit that designs and manages funds, said: "This sustainable, innovative fund helps advance New Jersey's business goals while putting learner success at the heart of our deal."
read more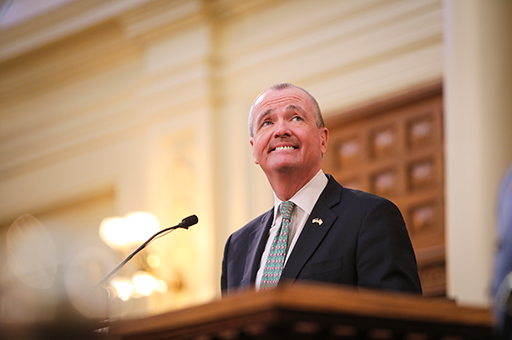 Gov. Murphy and Treasury Secretary Muoio applaud S&P's decision to boost New Jersey's credit outlook to positive
Governor Phil Murphy and Treasurer Elizabeth Maher Muoio applauded rating agency S&P's decision to upgrade New Jersey's senior debt outlook from stable to positive. Since enacting her fiscal 2022 budget last year, New Jersey has received two credit rating upgrades and five outlook upgrades from all four of her major rating agencies.
In making its decision, S&P noted that "New Jersey's public finances have shown a remarkable turnaround," and that the state's structural budget balances, strong reserve fund balances, and annual actuarial decisions on the pension plan Listed ongoing efforts to budget contributions (ADC). .
"We have come a long way from the days of unpaid and reduced pensions, alarmingly low surpluses and neglected obligations." Governor Murphy said"Not only have we put our finances in order, we've strengthened them, strengthened our service offerings, and delivered on our promise to taxpayers to make New Jersey more affordable for everyone who calls it home. ."
"Since the first days of this administration, we have made remarkable progress. state Muoio Treasurer. "We have been bolstered by good luck, but we have been bound by smart choices. We have achieved two consecutive record pension payments that were once unrealistic."
In addition to general bonds, S&P also provided a positive outlook on various other bonds backed by the state's annual budget.
read more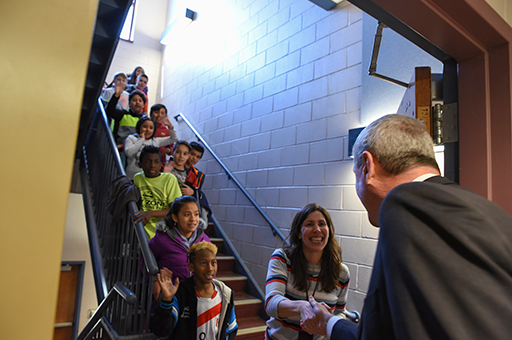 Gov. Murphy signs executive order lifting routine COVID-19 testing requirements for school districts, day care centers and state contractors
Following recent updates to COVID-19 guidelines from the Centers for Disease Control and Prevention (CDC) ahead of the next school year, Gov. Phil Murphy announced a policy requiring school districts, day care centers, and state contractors to: signed an executive order lifting the requirement to maintain Workers who have not been vaccinated are subject to regular inspections. The change will apply immediately to school districts and child care settings and to state contractors beginning September 1, 2022.
As of June 17, 2022, anyone aged 6 months or older is eligible to receive the COVID-19 vaccine. So far, New Jersey has given him more than 18.4 million doses of her COVID-19 vaccine, and children under the age of 18 have given her more than 1.9 million doses.
"Today's executive order follows guidance from CDC public health officials on responsible steps states can take to continue adapting to the endemic realities of COVID-19." Governor Murphy said. "Now that children as young as six months are targeted for vaccines and millions of New Jerseyans are being vaccinated and boosted, residents are safe from severe illness from COVID-19. As always, we encourage you to stay up to date on vaccinations and take other precautions as needed to protect yourself and your loved ones from this virus."
read more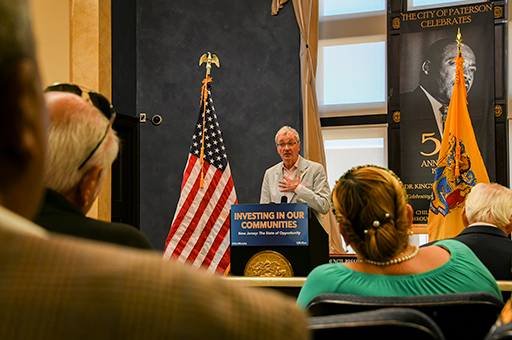 Gov. Murphy visits Paterson to highlight state investment in communities, infrastructure
Governor Murphy visited Paterson and worked with state and local officials to highlight direct investments in communities and infrastructure. As part of the fiscal year 2023 (fiscal year 2023) budget agreement, Patterson will receive more than his $50 million. This includes his $15 million for the Great Falls Redevelopment, Straight and Narrow Program, Ward Street Parking Garage, and Patterson Jump Start Youth. program; his $2.25 million to Patterson's NJ Community Development Corporation Youth Center Project; $2 million for anti-violence out-of-school youth programs. The $50 million also includes nearly $35 million in municipal assistance, of which more than $1.7 million is from the new municipal relief fund.
"The road to a stronger, fairer New Jersey starts in every community. Every road we cross, every community center we frequent, every neighborhood we call home." Governor Murphy said. "The sheer variety of investments presented today is a testament to what local officials and residents know very well.The needs of our community are great, but the potential is even greater. It can only be achieved through comprehensive national investment that promotes lasting stability and growth for generations to come."
"The governor and I are proud to partner with the community where so much of what makes New Jersey great happens." Lieutenant Governor Sheila Oliver, who is also commissioner of the New Jersey Department of Community Affairs (DCA), which administers the Transition Assistance Program and the new Local Government Relief Fund, said: "The Murphy Administration remains committed to helping local governments do the best job they can, including providing public services that are vital to the vitality of our communities."
read more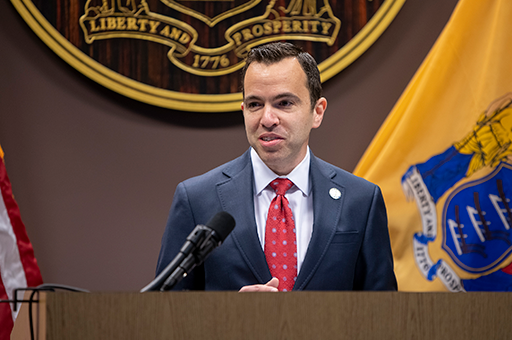 Gov. Murphy, Acting AG Platkin Announces Issuance of Division of Civil Rights Frequently Asked Questions to Prevent Discrimination Related to hMPXV ("Monkeypox")
Governor Phil Murphy and Acting Attorney General Matthew J. Platkin said the Office of the Attorney General's Office of the Civil Rights Division (DCR) is committed to protecting the rights of New Jersey residents and harassment based on discrimination and prejudice related to racial discrimination. Announced the availability of a public FAQ on protection. Information on the "monkeypox" virus and how he can file a civil rights complaint with the DCR if a civilian is a victim of discrimination.
FAQs published address frequently asked questions about discrimination and harassment related to human hMPXV, commonly known as the "monkeypox" virus, and the protections New Jersey's Non-Discrimination Act (LAD) provides to people infected with hMPXV doing.
"Today, through these FAQs, we are addressing the harmful discrimination and prejudice-based harassment people are experiencing because of monkeypox. I have no excuse." Governor Murphy said. "These frequently asked questions are an example of our commitment to ensuring that all New Jersey residents are treated equally and with respect, regardless of race, gender, gender identity or health status. My administration will continue to prioritize the health and safety of all communities."
"Today, the Murphy administration, the Office of the Attorney General, and the Office of Civil Rights have made it clear that they will not tolerate prejudice or discrimination against monkeypox patients. Acting Attorney General Platkin"As monkeypox cases continue to rise across the state and country, we are firmly committed to holding those who discriminate or harass those suffering from this virus accountable. "
read more