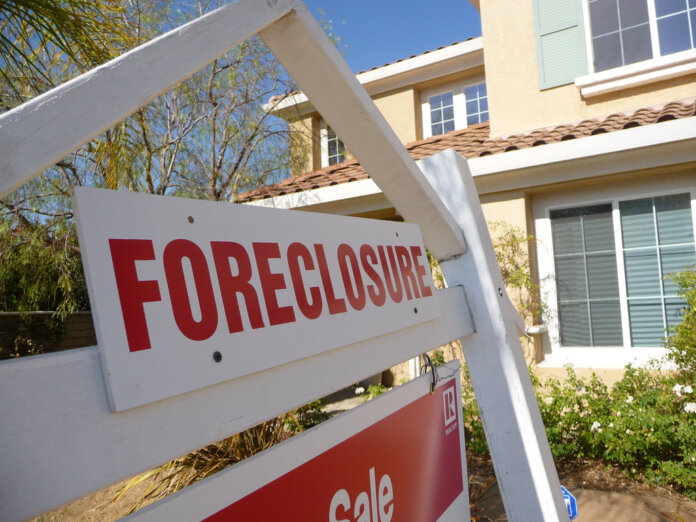 According to Black Knight Inc.'s June 2022 report on mortgage performance statistics, the U.S. loan delinquency rate (loans that are 30 days or more past due but not foreclosed) was 2.84%, a month-on-month change of 3.31%, a year-on-year decrease of -35.10%.
The US total pre-foreclosure inventory ratio was 0.36%, with month-over-month and year-over-year changes of 8.73% and 30.05%, respectively. Total US foreclosure starts were 23,800.
The monthly advance payment percentage (SMM) was 0.81% and the percentage of foreclosure sales over 90% was 0.53%.
The number of properties that are overdue for 30 days or more and are not seized is 1,511,000. The number of properties 90 days or more past due but not foreclosed was 599,000, down 4,000 month-on-month and -951,000 year-on-year.
There were 190,000 properties in stock before foreclosure and 1.7 million properties that were 30 days or more past due or under foreclosure.
The top five states with illiquidity rates were Mississippi at 6.41%, Louisiana at 5.65%, Alabama at 4.72%, Oklahoma at 4.69%, and West Virginia at 4.68%. The five states with the lowest illiquidity rates were Utah at 1.95%, Colorado at 1.86%, California at 1.80%, Washington at 1.66% and Idaho at 1.66%.
The five states with the highest 90+ day delinquency rates are Mississippi at 2.43%, Louisiana at 2.11%, Alabama at 1.77%, Alaska at 1.62%, and Maryland at 1.59%.
The top 5 states for 6-month change in illiquidity rates are the District of Columbia (-21.83%), Hawaii (-21.82%), Nevada (-20.56%), Louisiana (-19.99%), and Washington (-18.38%). ) was. ). The bottom five states for six-month illiquidity rates were North Dakota (1.91%), Iowa (-2.50%), Maine (-3.20%), Kansas (-4.71%), and Missouri (-5%).
Read the full report here.
Image: "Foreclosure" by BasicGov licensed under CC BY-SA 2.0