newYou can now listen to Fox News articles!
On the latest episode of MSNBC's "The Cross Connection with Tiffany Cross," the host expressed frustration at claims that the economy was improving, claiming it was "not improving for us, the minority community."
On Saturday, Cross addressed guest panelists Georgetown Law Professor Dorothy Brown and UCLA Professor Desi Small Rodriguez about the fact that the economy is currently the most difficult for African-American and Indigenous communities compared to whites. talked.
Cross prompted the discussion with an NPR poll showing which demographic groups feel the most inflation. A poll found that 69% of Native American families are facing "severe economic problems due to inflation," 58% of black families and 56% of Latino families.
44% of white families face serious problems due to inflation.
New York Times' Paul Krugman dismisses 'false claims' that inflation control laws will raise taxes for the middle class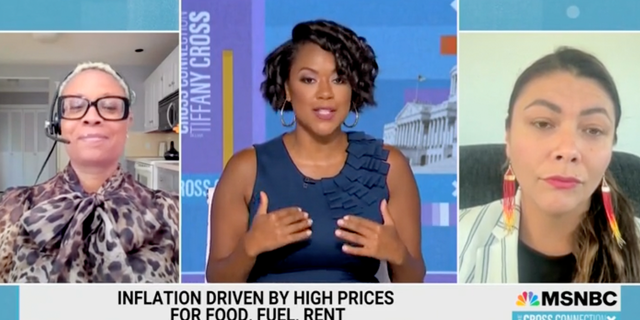 Analyzing the economic pressures facing African Americans, Brown said: get an apartment. "
"Food has gotten very expensive," Brown added, adding that "we've seen gas prices go down," but that they've been "high for quite some time."
Speaking specifically about the plight of Native American communities in the economy, Small-Rodriguez said, "Now we're just looking at an immense struggle, and amplification is very much a struggle.
She continued, "Inflation is just part of it. We're looking at living in a food desert. We're struggling with basic, basic survival. And that's the new But unfortunately, we're watching… you know, the whole United States is amplified in our community."
"So we're just seeing the combined effects of COVID, inflation and, to be honest, over 500 years of colonization," concludes Guest, noting imperialist oppression as one of the factors. I added that there is. here.
Disappointed by both professors' explanations, Cross actually denounced the media's somewhat optimistic view of the economy.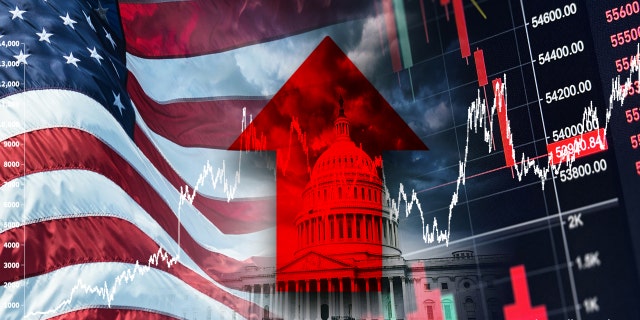 Energy officials sound the alarm on recession-time Democratic spending bills
"It's part of the challenge I have in the mainstream media, and you hear things like, 'Oh, the economy is getting better.' And for many of us, the economy is not the stock market.
Cross then argued that minority communities were not included in these conversations about the economy. I feel left out of the conversation," she asserted.
Perhaps Mr. Cross's frustration stems from the overly optimistic economic outlook presented by the Biden administration being parroted back by his media allies. Biden claims his July inflation rate was "zero percent," although U.S. inflation is still at his 40-year high.
Columnists like Paul Krugman of the New York Times have defended the statement, arguing that the economy is improving as the president oversees the job boom. I haven't seen it.
CLICK HERE TO GET THE FOX NEWS APP