Other places for entertainment, events and art:
art: "Wash" painting
"Mrs. Lucy's Wash" Little rock artist Glenda McCuneis one of 80 works selected by a panel of five artists and art leaders from 425 entries included in the National Association of Art Education member exhibition, according to a news release from the Arkansas Artist League. His virtual display will be unveiled on July 25th and will be available online through January 6th at arteducators.org/community/articles/968-2022-naea-member-exhibit.
A Hamburg native and former teacher in the Pulaski County Special School District, McCune is the only Arkansas artist to have his work exhibited. This painting is part of the Southern Scenes series, which depicts her life in Southeast and Central Arkansas. Her work was recently exhibited in her solo exhibition 'Southern Culture' which was held from June 17th to July 10th at her Akantha Gallery in Her North Her Little Rock.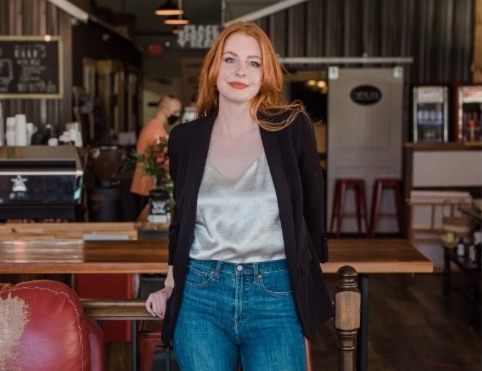 Hannah Lutzlaff, City of Little Rock's Historic Preservation Officer, will give a virtual preservation presentation on Tuesday, August 9, as part of the Arkansas Conservation Preservation Virtual Speaker Series. (Special to Democratic Gazette)
keep: virtual presentation
Hannah RazlaffUrban Designer and Historic Preservation Officer for the City of Little Rock. This is part of Preserve Arkansas' Women in Preservation Virtual Speaker Series and is free. Register at tinyurl.com/ajx9njah. You can also watch the webinar live on YouTube (tinyurl.com/4nb5rax6). Call (501) 372-4757. Series support is provided by the DEMX architecture.
Ratzlaff was previously an exterior design consultant for Main Street Arkansas. She holds a BA in History from John Brown University in Siloam, Springs and a postgraduate degree in Urban Strategy and Design from the University of Edinburgh, Scotland.