NEW BRUNSWICK, NJ — Three years after the New Jersey chapter of the Northeast Organic Farming Association held an in-person meeting, the numbers showed enthusiasm for the gathering.
About 350 farmers, consumers, industry professionals, educators and students attended the NOFA NJ 33rd Annual Winter Conference at Rutgers University on January 28th.
Getting more farmers to tap into the growing organic market was a major theme. The key to achieving that is not alienating them, says Jeff Moyer, keynote speaker and CEO of the Rodale Institute.
Inclusion is essential, says the 75-year-old director of the organic research and education nonprofit.
"If you want someone to transition from conventional to organic, don't tell them they're doing everything wrong," he said.
Moyer provided an overview of long-term and recent research studies conducted at Rodale and elsewhere. These studies show the harmful effects of chemical farming on human health and the environment.
"In 1960, we spent three times as much on food as we did on health care. Today, we spend almost twice as much on health care as we do on food."
New Jersey farmers, and U.S. farmers in general, are a missed opportunity, but the financial incentives for the transition are also pretty good, he said.
According to Moyer, annual organic food consumption in the country is hovering at about $62 billion, while domestic organic food production is down to about $11 billion.
"There are issues that we can work on," said Moyer. "The National Agricultural Statistics Service (NASS) has just released its 2021 Census statistics.Here in New Jersey, there are a total of 9,883 Census-registered farms, 70 of which are certified organic. ..and that's less than 3,000 acres."
He said the way to convert farmers and farmlands to organic production is to talk about science.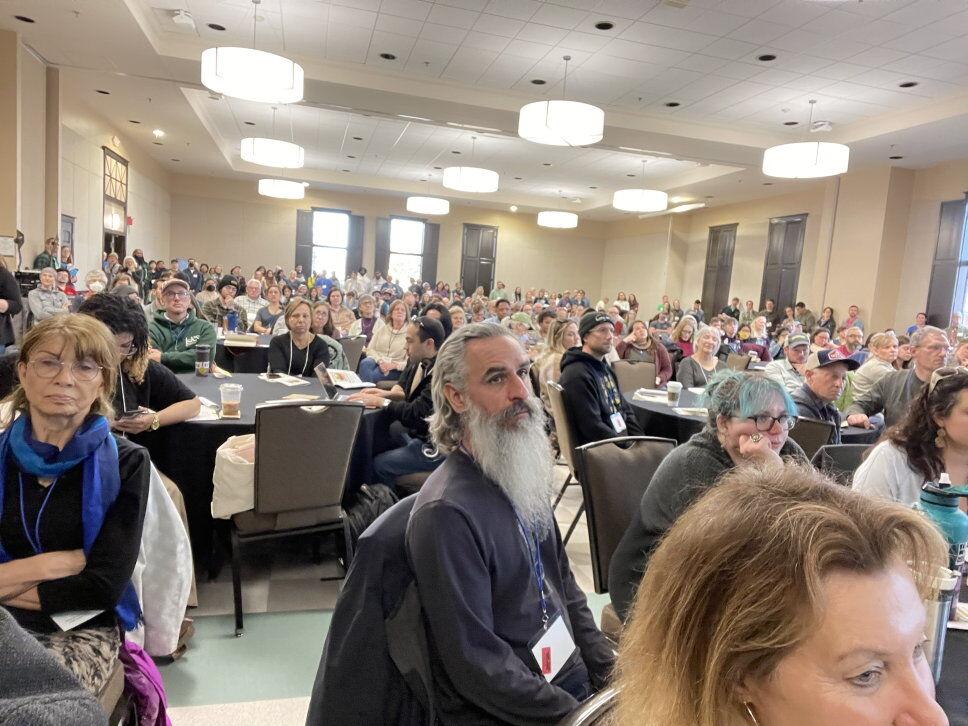 "The Rodale Institute is not an activist organization," Moyer said.
The official theme for the conference, which has been interrupted in 2021 and 2022 due to the pandemic, was "Growing the Garden State Together."
"We had a large urban presence, perhaps between 50 and 75 people. The feedback was that it was the most diverse NOFA New Jersey Winter Conference they've seen," said Devin Cornia. Branch office manager.
"A big goal for me has been to reflect the diversity of New Jersey through our programs. , lawn farms, thriving nursery businesses and more, the list goes on."
Such diversity is a source of blessing, Cornia said.
"Additionally, our warm climate and proximity to large population centers will allow New Jersey's food system to become a leader and thrive, with the right support."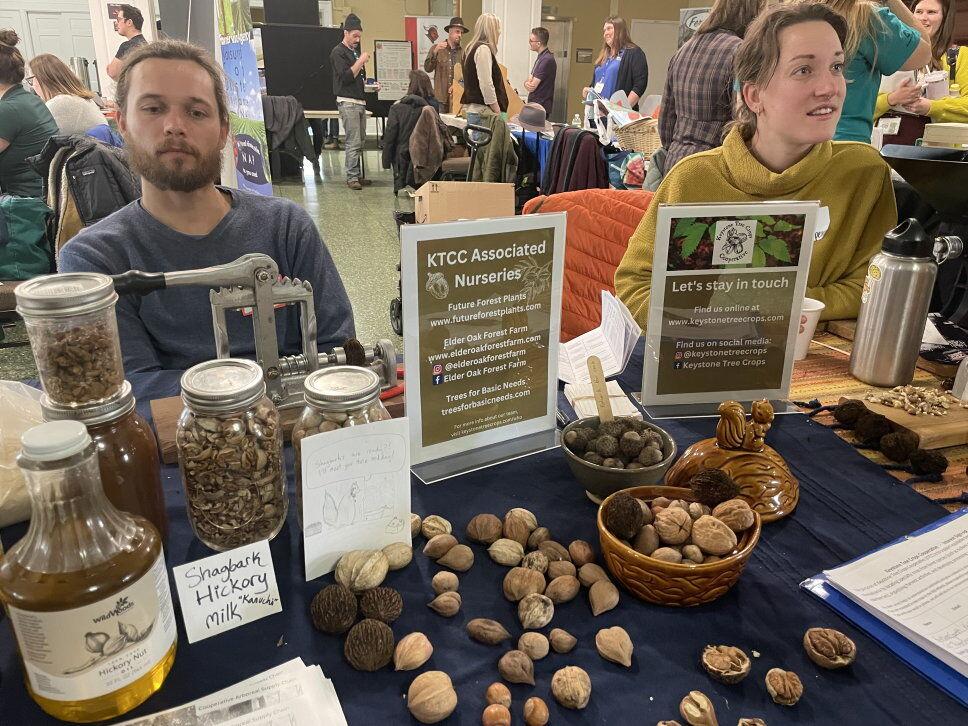 For the state to realize its full potential, the farming community must work together, he said.
"There's no time to draw boundaries, divide, or exclude participants," Cornia said. "
David Watts, a certified organic farmer in Salem County, was present at his first meeting.
"We work with fresh produce and animals," he said. "We are not animal certified, but we use organic practices."
Watts, who is about to enter his third season in farming, represents many new young farmers in that they have no experience in traditional farming. He said the conference and its diverse educational workshops, exhibits, and especially people, provide invaluable networking opportunities.
"NOFA is very good on the community side. And since we are new… it's nice to have contact information with other farmers."
Watts currently has laying hens, chickens for meat and goats for grazing, and will soon add pigs to the pasture system, which integrates trees and livestock. He also sees great potential for growth in his state's organic sector.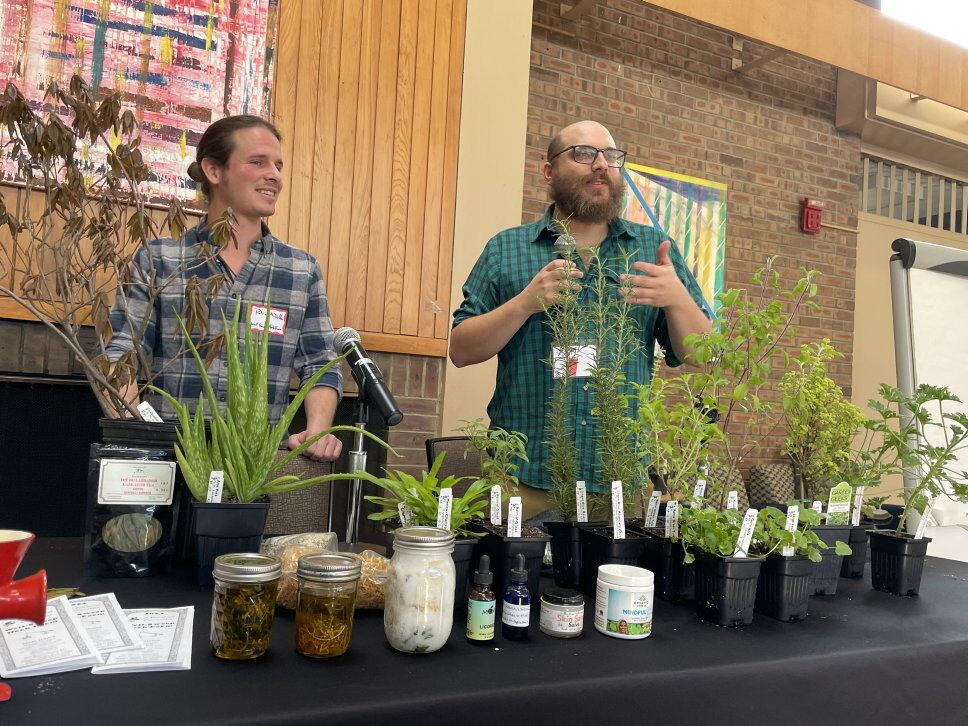 "We've been talking about this with local farmers I know, especially in South Jersey," he said. "NOFA is trying to encourage more people in the area to go organic. There aren't many organic people in Salem."
NOFA NJ is one of seven state chapters. Together with Connecticut, Massachusetts, New Hampshire, New York, Rhode Island and Vermont, the 50-year-old NOFA umbrella of over 5,000 members brings together farmers, horticulturists, landscaping professionals and professionals. increase. To promote healthy food, organic farming practices and a cleaner environment for consumers.