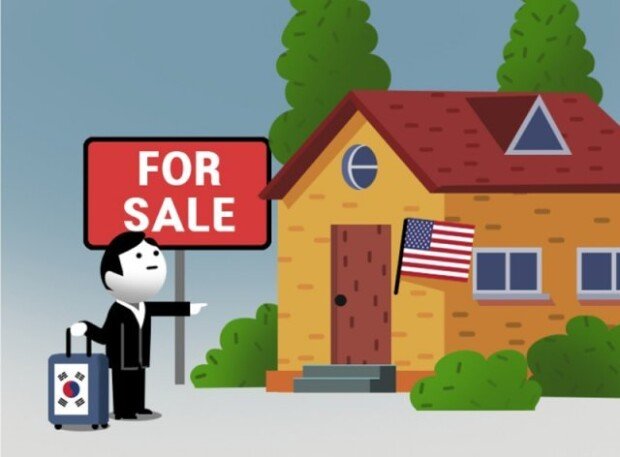 Mr. Kim, who is in his 50s, plans to visit a one-room apartment in Manhattan, New York, and get a sense of the real estate market. The current market price of the apartment Kim is interested in is 1.3 billion won, roughly equivalent to the average sale price of apartments in Seongdong District, Seoul in June. The monthly rent for condominiums in New York is about 5.8 million won, a 40 percent increase from last year. Kim said he would prefer to buy a condo in the US rather than buy an additional apartment in Seoul considering taxes and profitability.
Lee, who lives in Seoul and is in her 50s, moved to New York with her daughter in July to live with her two children, who will be attending a nearby university in September when the new semester begins. Lee toured a 69.4-square-meter studio (market price 1.4 billion won) in Brooklyn, USA. The rent for this apartment has increased from 3 million won two years ago to 6 million won recently. "The prices are the same as those in Gangbuk, Seoul," Lee said. She said, "After my child graduates from college, I'm thinking of buying it in the US and earning the rent."
Investment in overseas real estate, which had virtually stopped due to the spread of the new coronavirus, has recently surged again. The Korean real estate market has cooled down after four to five years of boom since the end of last year.
Many overseas real estate investors are interested in the U.S. real estate market, which has few regulations and strong demand that supports stable profitability. In large cities such as New York, the demand for real estate is increasing and rents are rising. This is because workers and students have returned to cities as the COVID-19 pandemic slows.