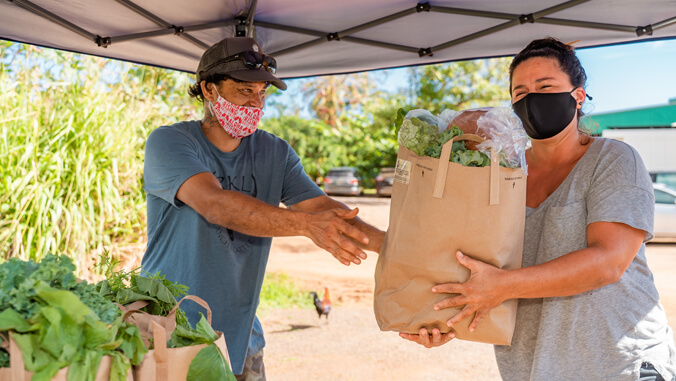 10-part lecture series "The Future of Food & Agriculture in HawaiiThe event will be held on September 16th from 5-8pm at Kawai Wai (1110 University Ave, Suite 100).
The series is designed to create opportunities for community dialogue among diverse audiences, ultimately leading to healthier, equitable, resilient and sustainable food systems. Aiming to be Hawaii.
"Current scientific discoveries raise important questions about health, equity, resilience and sustainability. Hawaiifood system," said the university. Hawaii-West Oahu Associate Professor Alby Miles"It is unclear whether current systems can adapt to the expected impacts of climate change and meet long-term economic, environmental, cultural, public health and food security needs."
The first event "Food Insecurity in Hawaii: Understanding Root Causes and Systematic Solutions" Catherine PirkleAssociate Professor of Health Policy hmm Manoa, and Amy Marvin, President CEO of Hawaii food bank.Brittany Wright Honolulu Civil Beat Reporter, moderate.
The event is free and you can register online or record the discussion. Activities and booths open at 5pm. Speakers start at 6pm. Waiwai Collective's Mahina Paison-Duarte will host an optional post-discussion community forum from 7:00pm to 8:00pm.
The series, which will continue until June 2023, Hawaii Institute of Sustainable Community Food Systems hmm West Oahu, Honolulu Civil Beat, hmm Better Tomorrow Speaker Series and Wai Wai Collective.