Photo by Ashley Jacklyn (@ashleyjacklyn.bp)).
Earlier this week, there was an explosion leading to a massive fire inside a building at Chambord Place in Hoboken. The fire recurred on Tuesday night and lasted until Wednesday morning, damaging several small businesses and claiming two lives in the process.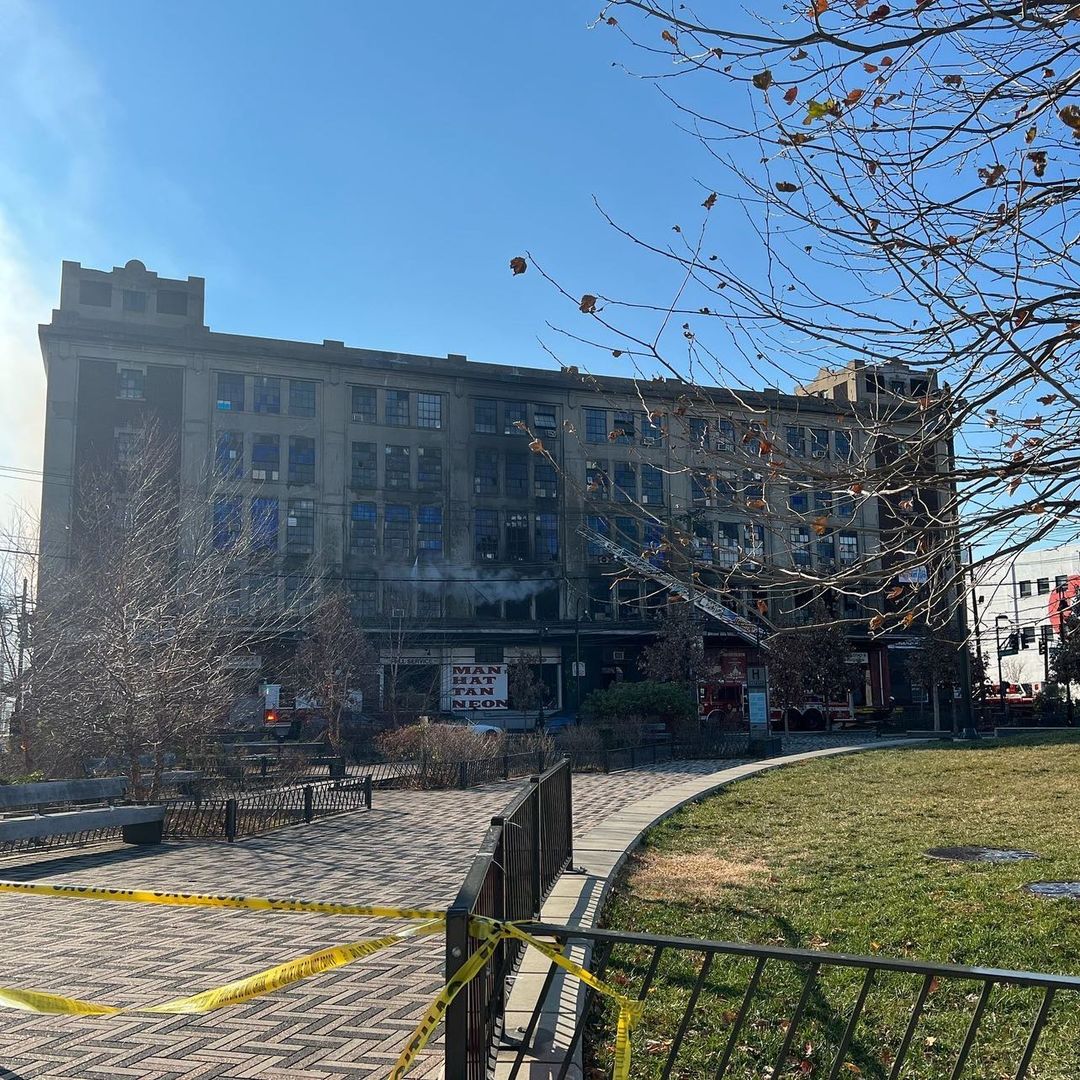 If possible, consider helping these businesses rebuild and recover in the event of an unforeseen tragedy.
Let us know if there are other businesses or fundraising activities we missed. Update the list.
alter ego pole fitness
Link to fundraiser: https://www.gofundme.com/f/reopening-of-alter-ego-pole-fitness
grayscale studio
Link to fundraiser: https://www.gofundme.com/f/fundraiser-for-grayscale-studios
Muneka Mullins Studio
Link to fundraiser: https://www.gofundme.com/f/help-rebuild-muneca-mullins-studios
crossfit hoboken
Link to fundraiser: https://www.gofundme.com/f/rebuild-crossfit-hoboken
Naturalist
Link to fundraiser: https://www.gofundme.com/f/help-naturalist-rebuild-ther-family-business
Clad
Link to fundraiser: https://www.gofundme.com/f/rebuild-klado
Barski Gallery
Link to fundraiser: https://www.gofundme.com/f/barsky-gallery-needs-your-help
Hoboken Barbell Club
Link to fundraiser: https://www.gofundme.com/f/recovery-fund-for-hoboken-barbell-club
tonal art music
Link to fundraiser: https://www.gofundme.com/f/tonal-art-music-center-coming-back
DIY joint
Link to fundraiser: https://www.gofundme.com/f/help-the-diy-joint-recover-from-fire
vegan warehouse
Link to fundraiser: https://www.gofundme.com/f/rebuild-the-vegan-warehouse
penniless loafers
Link to fundraiser: https://www.gofundme.com/f/penniless-loafers-band-requesting-help
smiley kids pictures
Link to fundraiser: https://www.gofundme.com/f/help-smiley-kids-photo-rebuild
hit gallery studios
silver horse sound