Jordanians are grappling with multiple overlapping challenges, including slowing economic growth, high youth unemployment, water shortages and rising costs of living.
With 63% of the population under the age of 30, Jordan has one of the youngest populations in the world. Youth engagement and mobilization are essential to finding solutions to food insecurity.
This is why the United Nations Children's Fund (UNICEF) and the World Food Program (WFP) have launched the Youth in Food Security Innovation Programme. From solid waste issues to recycling fruit and vegetable peels.
As part of the project, participants received training on the impact of food insecurity, the opportunities and challenges directly related to food security, the role of technology in shaping the future of food, and strategies to transform traditional food chains.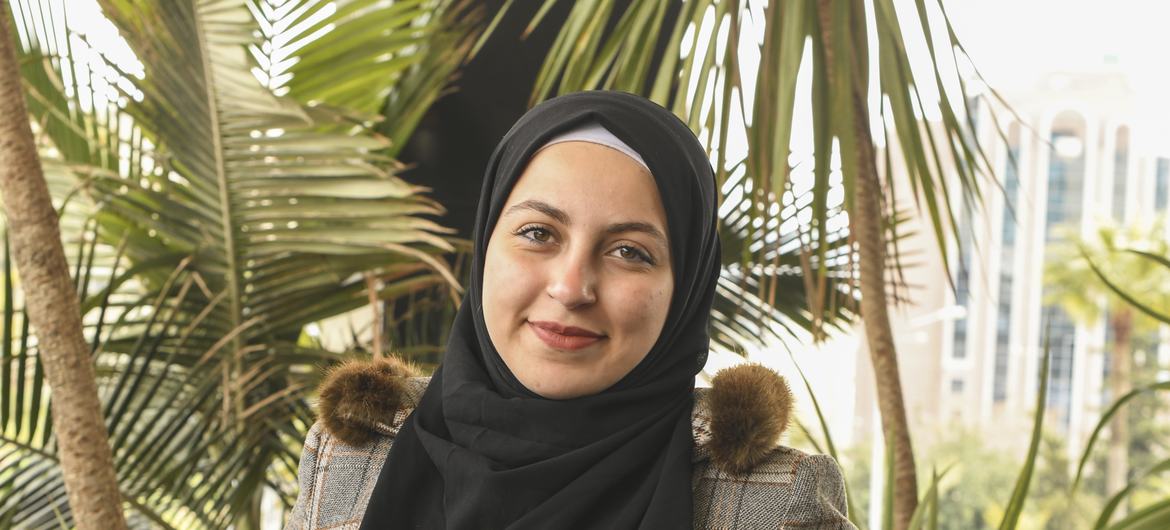 UNICEF/Nadia Buseiso
Aya Kraik, a participant in the WFP/UNICEF Youth Innovation Project in Jordan.
rejuvenate the soil
Aya Kleik, an architecture student in Amman, is one of the young innovators. Craig and her team successfully converted farm waste into nutrient-rich organic fertilizer, reviving the soil and encouraging farmers to avoid using chemical fertilizers.
"My innovative idea aims to make plants more immune to disease, help the soil retain most of the water, and reduce the amount of irrigation water needed. It's the newest way to do it and it doesn't generate greenhouse gases," she explains. "We started the project early in the pandemic, with the idea that lockdowns would make us self-sufficient when it comes to food."
"Amman, the capital of Jordan, is a very congested city with no available space for agriculture," she adds. Furthermore, due to lack of awareness and high prices, not everyone is interested in healthy and organic food. I made up my mind. "
"We are proud to have made it this far today. "We young people need to think outside the box and come up with new ideas related to environmental sustainability."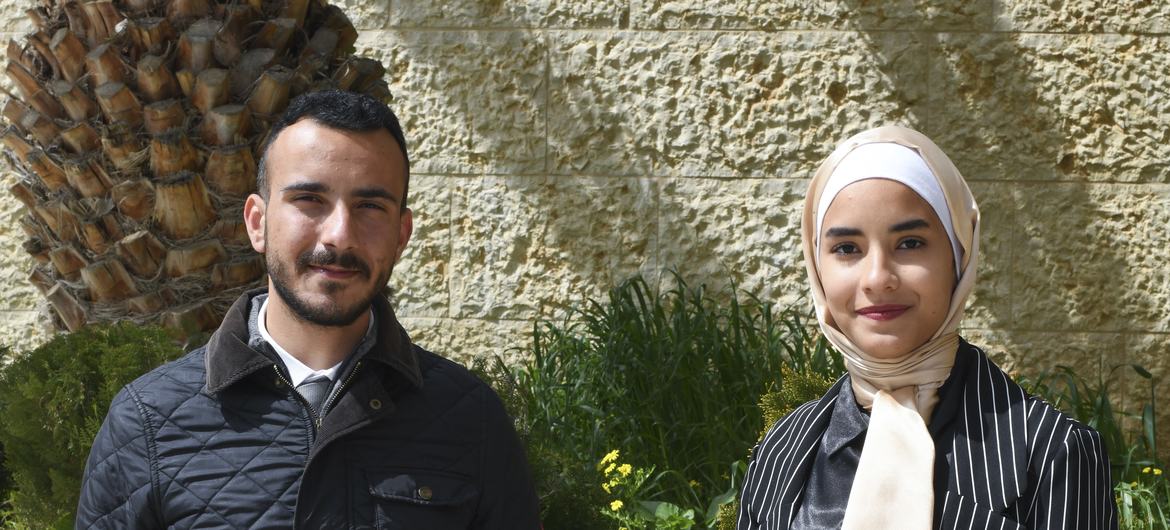 UNICEF/Nadia Buseiso
Alaa Al Hijajeen and Nuhan Al Gharabri participate in the UNICEF/WFP Youth Innovation Project in Jordan.
self-sufficient plants
Alaa Al-Hijazeen, a graduate in banking and finance, and Nourhan Al Gharabli, a student in business intelligence, are working to convert airborne moisture into pure water.
"Our goal is not to make money, but to make an impact and change people's lives," says Alaa. Climate change has a direct impact on food security, the air we breathe and the water we drink. We all need to act. "
"Our next step is to realize this idea, and we are considering further development of the environmental business. Our environment is a wonderful resource and can be used sustainably." she adds.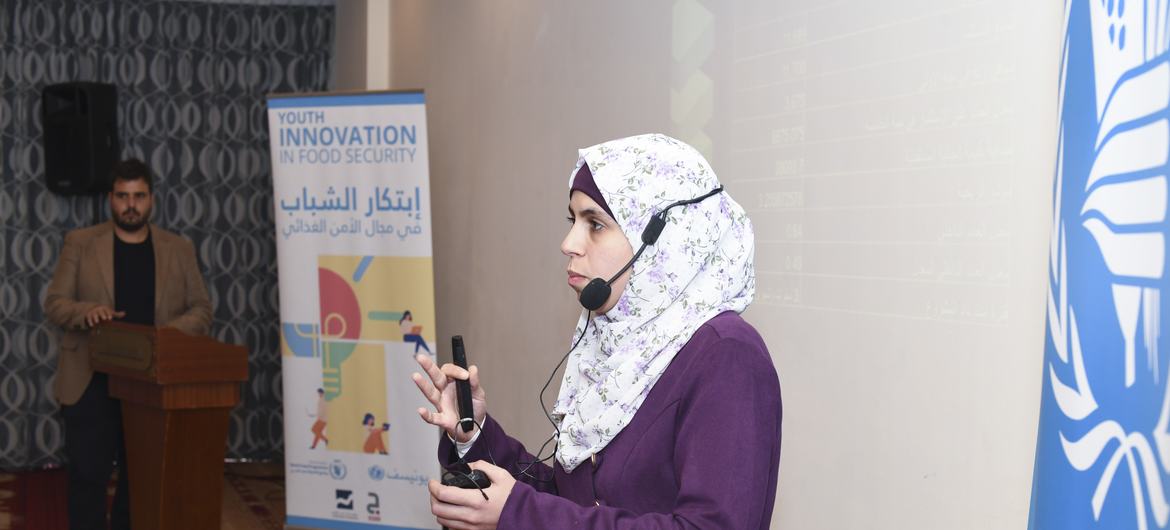 UNICEF/Nadia Buseiso
Alaa Thalji, participating in the WFP/UNICEF Youth Innovation Project in Jordan.
Peel to polymer
Agricultural Technician Alaa Thalji attended innovation training. Her project involves recycling fruit and vegetable peels to produce a chemical polymer that removes her 99% of heavy metals from water.
"I am an agricultural engineer who specializes in water treatment. I took another class called Drinking Water Treatment where my professor repeatedly told me that water cannot be used for drinking purposes.
So, thinking about the many water sources that unfortunately are not available, I started researching organic and safe chemical polymers," says Thalji.